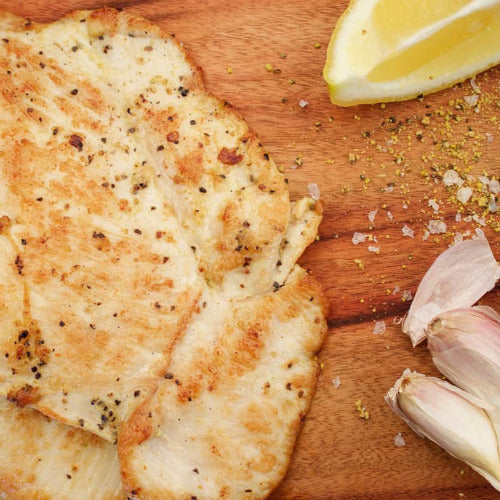 Product Description
The Portuguese word for chicken, these packs contain a lifesaver for the time poor. Thinly sliced chicken breast fillets, marinated in our special frango spice, similar to our Double Smoked Lemon-Pepper Chicken Breast. Fully prepared and ready to cook, just pan fry or grill for three minutes on each side. Serve with your chosen accompaniments.
Exclusively sold online or in-store at The Charcuterie Room @ Sunshine Meats.

800g Pack = $22 / kg 
Fresh Meat Weight
All our products are handmade and despite trying to maintain consistency, product weights may vary. If your total order is less than the average weight, we will compensate.